The following services are provided at Ultima Pharmacy
Medical Cannabis
We are committed to providing high quality medical cannabis care for our patients. We work in partnership with a network of Licensed Sellers with the goal of providing safe, simple and affordable access to cannabis products for medical purposes.
We inform, connect and support our patients – helping them meet their medical cannabis treatment goals. We strive to empower our patients through education.
Quit Smoking Program
Congratulation if you are looking for a quit smoking plan.
Talk to the pharmacist at Ultima Pharmacy and get a personalized quit smoking action plan .The pharmacist may prescribe a quit smoking medication which is safe and proper for you.
Trillium Application Forms
You may qualify for getting help paying for prescription drug . We provide Trillium Application to our customers and support them with related information.
If you have coverage through a private plan, but your household still has significant out-of-pocket costs, you can apply for additional financial support through the Trillium Drug Program. The Trillium Drug Program is available to all OHIP-insured Ontarians who have high prescription drug costs compared to their household income.*
*Health Canada
Ontario Drug Benefits & Discounts
At Ultima Pharmacy you can save 2 $ on each prescription that is covered by Ontario Drug Benefit program.
*Conditions Apply
Free Smart Card
Smart card is a free card that helps you save money on selected medications.
At Ultima Pharmacy we use smart card for all medications which has this coverage.
Delivery
Need a delivery for your medications and front shop items?
We deliver*
*Talk to pharmacy team for details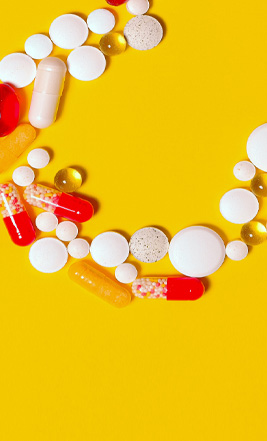 OHIP +
Anyone 24 years and under who has OHIP coverage and is not covered by a private plan is covered by OHIP+.
OHIP+ covers the cost of more than 5,000 drug products that are currently available through the Ontario Drug Benefit program.